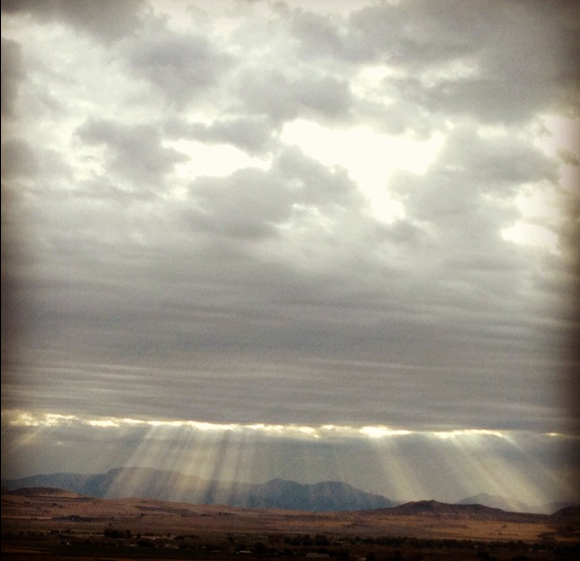 I came to a conclusion the other day. But it's the kind of conclusion that won't make sense unless I give some backstory. So
go read this
if you haven't.
There's something a little bit insane about going through tragedy while you're pregnant. On the one hand, I was so shaken up over everything that happened--Bryan's brothers died decades before they should have. We said goodbye to my grandma, who had pulled through so many sicknesses that I was starting to believe she was partially bionic. On the other hand, I tried so hard not to be sad over everything that happened, knowing full well that everything I felt was being felt and transferred to my baby too, and that every breaking down crying jag I went on could be hurting her development. Is anyone under the impression that a lot of stress is healthy for a pregnant lady?
No? Okay. Good.
After the third funeral in two months, I told God I had had it. Enough was enough, no one should have to go through this many sad things, and that if I had one more sad thing happen within the next ten years, the cortisol in my system would overtake me, replace blood as the primary fluid in my veins, and I'd turn into a giant comfort-food-eating, fatigued-feeling, fat-storing basket case. Then my baby got diagnosed with cystic fibrosis. Then she got diagnosed with tracheomalacia. And
then
we found out our cat has heart failure and will die soon. In true crazy cat lady fashion, that's what tipped me over the edge.
Really?
I remember asking God. All this other crap, and now You're taking my cat too?? I said no more sad things, and I meant it!
Looking back, I'm not sure why I thought that was a super idea. Is anyone under the impression that God responds well to being bossed around?
No? Okay. Good.
My conclusion has been this: God doesn't want me to tell Him what I can handle and what I can't. God wants me to say, "I trust You. I'll do my best to make it through whatever You may see fit for me to experience. I have faith that You'll prepare a way for me to accomplish whatever it may be, and I'll stay the course during these trials."
I don't want to relinquish the control I
thought
I had over my life, but the more life continues, the more it's verified that I don't have a say in grand scheme. Maybe we're done with sad things, and maybe more sad things are on the way for us. We'll never have control over God's plan, and darn it all, it doesn't make sense to me right now. Maybe it will someday, but for now, what I can control is me. So I'm trying to change things up. Trying to be positive. Trying to see what it is I'm supposed to lean. Trying to be like
Betsie ten Boom
and thank God for the trials he's given me. (And holy moly, did it feel strange the other day, saying "Thank You for Rosie's CF.") I still wish it were different. I wish Rosie didn't have to suffer so that I could learn, because that feels so lopsided. But I know that somehow,
it will be for her good, and mine and Bryan's too
.