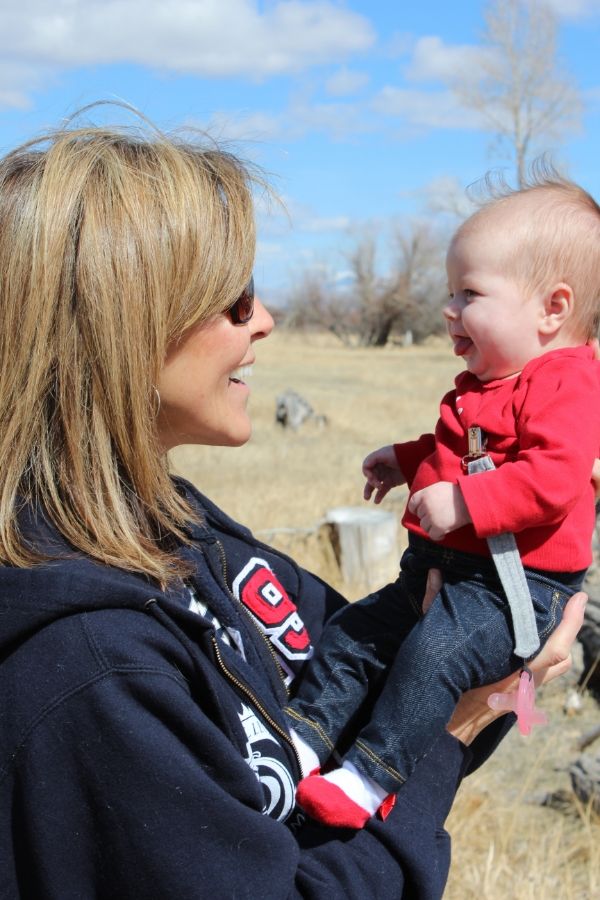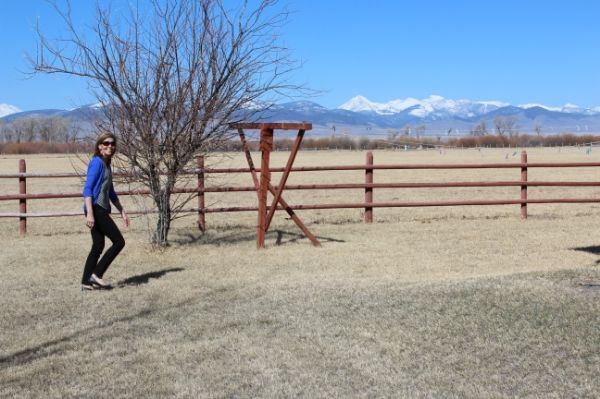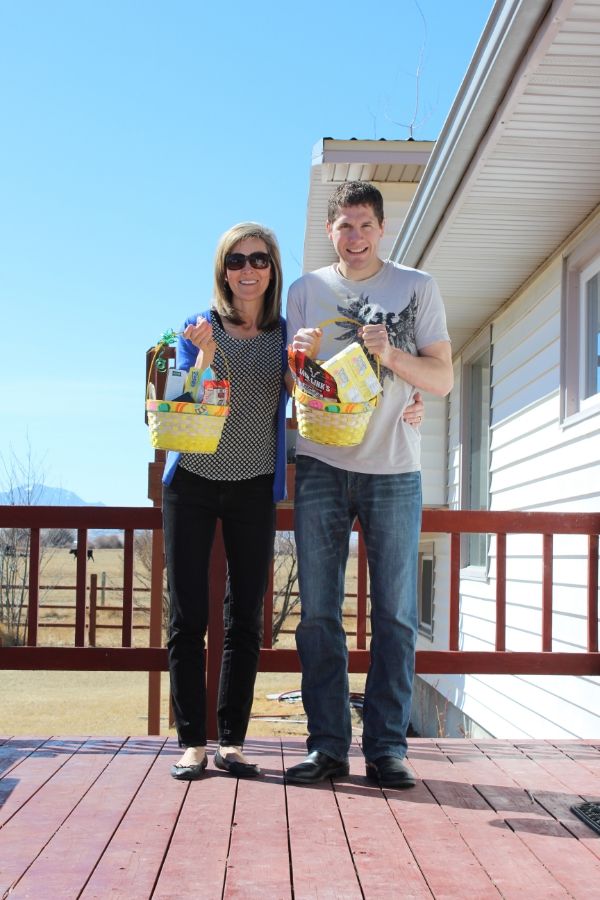 My mom came to visit over the weekend. It was heavenly. Most babies do okay with one parent around, but this weekend we defined Rosalind as a Three-Adult Baby. Three adults is
perfect
. The house gets clean, the mom gets showered and deoderized, the baby gets fed, the percussions get done, the husband gets to go on runs, and the parents get to go on dates for the first time in three months. It was, in a word, awesome. My mom took off for home yesterday and now I am, in a word, still in my pajamas at 7pm.
Like I said. Three-Adult Baby.
For the first time, I got to make my mom an Easter basket, instead of things being the other way around. I hid Bryan's basket and hers outside and positively cackled with joy watching them search high and low. In this house, we believe that you don't get Easter treats without working for them.